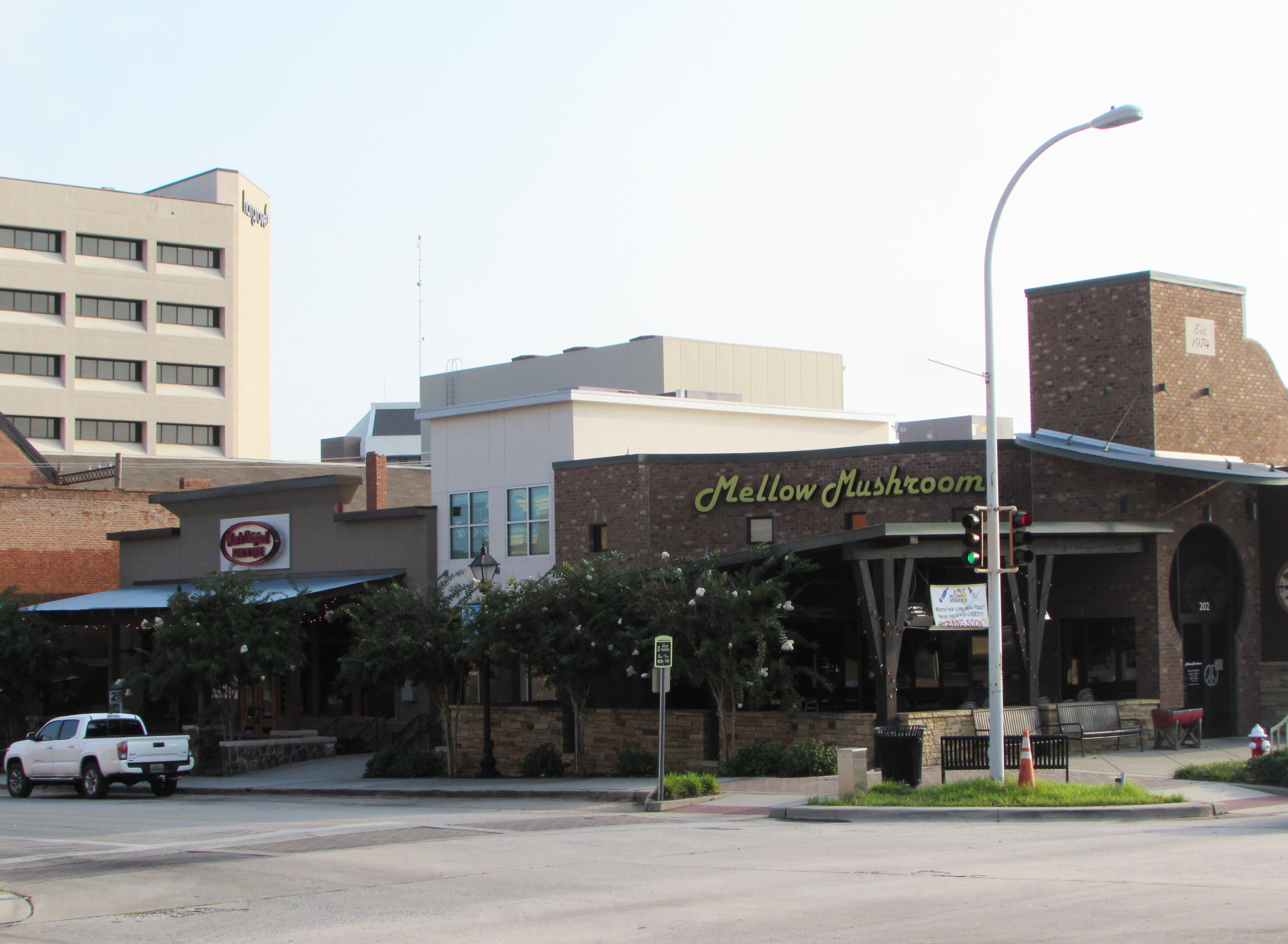 As the tasty smells of barbeque wafted past my nose and Incubus played in the kitchen, Gateway sat down with Ryan Helsley, owner of the Moe's Original BBQ and Mellow Mushroom franchises in Downtown Decatur, to chat about his businesses.
We understand that you purchased the Moe's Original BBQ franchise from the original owners from Huntsville.  What was appealing about Decatur for you?  I'm from Birmingham and my wife is from Huntsville, so it was a great opportunity to find somewhere that was closer to home.  That's what sold us.  From day one, everyone has been very welcoming and excited to have some new energy come into this place.  Since we've been here, we have made lots of friends, and the small tight-knit community is pretty cool.
Are you pleased with how Decatur has embraced Moe's since you took over? Absolutely! We've gotten a lot of new fans.  We wanted to make a great impression with our new venture, so we came in and put some TLC in the place, and people have realized and appreciated that we have good, consistent food, the staff is friendly, and we keep the place clean.  It's good to have everyone on board with us.
Decatur recently saw you purchased the Mellow Mushroom franchise, located next door to Moe's BBQ.  How excited are you about this new endeavor?  Very excited.  I don't know a lot about the pizza business, but we're not reinventing the wheel.  So, as long as we apply the same principles we have over here - providing good, consistent food in a timely manner with good service - everything should take care of itself.  We know Decatur is ready for it to reopen, and we are all about growing our downtown.  Empty buildings don't help the cause.
Is it too early to ask what plans you have, or changes you'd like to make with Mellow?  Other than cleaning it up a bit, the biggest thing is that we just need to train the staff.  There needs to be somebody over there every day, work with the staff.  The lunch crowd at Moe's is great here, because we are pretty efficient and you can be in and out in 15-20 minutes.   I know pizzas take a little longer to prepare, but we are going to push some different lunchtime options that are both quick and affordable, so that you can come on a 30 minute lunch break and get fed.
Now, as the owner of two of the main restaurants on 2nd Avenue, what are your thoughts on Downtown Decatur? Love it.  I think the museum is going to be huge for us, and the crowd they will bring from all over the surrounding areas.  I think downtown's growth is on the rise, so we are really blossoming and continuing to improve.  The biggest goal is to create more traffic for all of downtown.  We want our neighboring businesses and restaurants to thrive along with us.
Was Gateway helpful through the process of your purchase of the Mellow Mushroom franchise?  They were awesome.  Emmette and George were both really cool to work with and I consider them my buddies now.  They are in here all the time, supporting us, but I know I'll see them just as much at Mellow.  They've been great to work with.
Opening date we can plan for? We are shooting for the middle to end of October.