Located in Gateway Shopping Center off 6th Avenue, we chatted with our newest tenant, Morgan County Pickers, on their business, what they bring to the shopping center, and when their GRAND OPENING will be!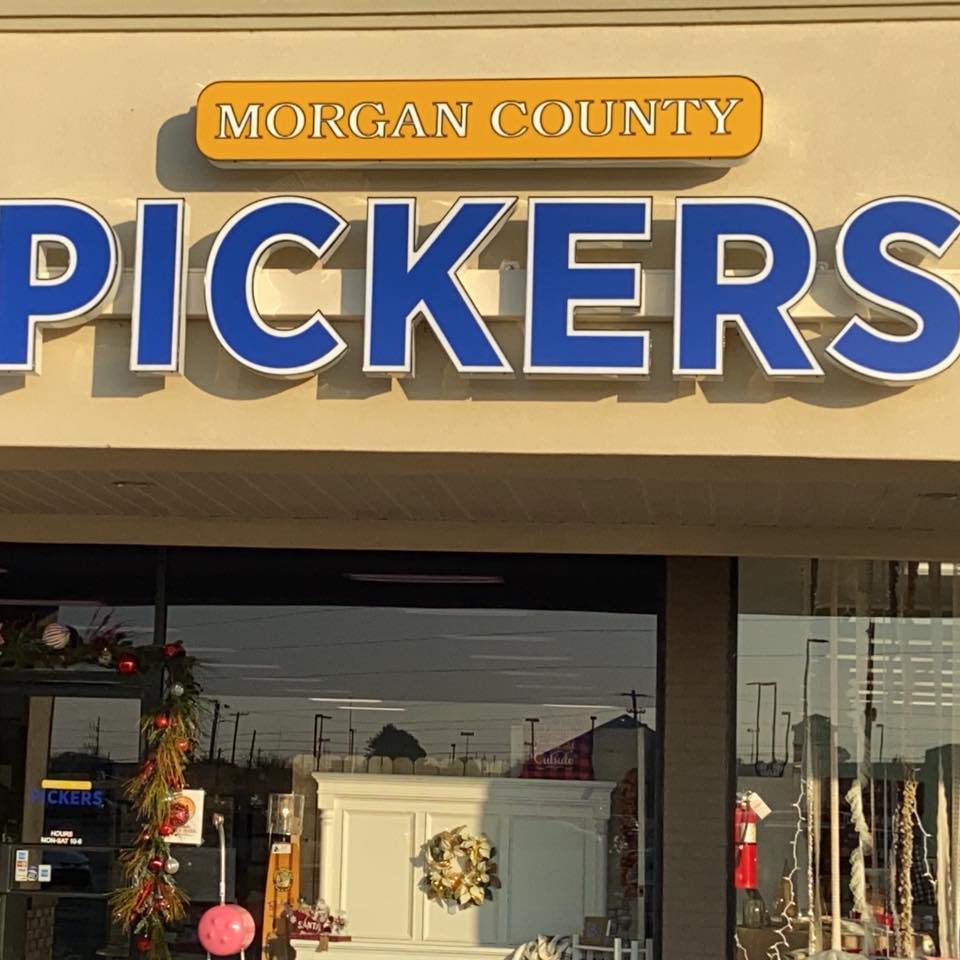 You are the one of the newest editions to Gateway Shopping Center located in Suite N.

 

How long have you been in this location?  We have been in this location for about a month now.
What about Gateway Shopping Center made you decide to lease a space here? We decided on this space because of the high foot traffic and the shopping center was clean and well-maintained.
Your space was basically a blank canvas.

 

Was that a deciding factor in your decision to rent this space? 

Yes! It was perfect for our type of store.
Tell us a little about your business.

 

What sets you apart from other similar businesses in the area? 

We strive to provide the customer with as many products as possible under one roof - antiques, collectibles, handmade products, etc.  We encourage our customers to ask questions about what we offer and if we do not have it, we will work with our vendors or other stores to see if we can find what they need.  We are a family-owned and family-run business.
How many vendors do you currently have in your space? We started with 16 vendors, and we now have a total of 29 under roof
If we have a reader who is interested in having a booth at Morgan County Pickers, what can you tell us about that process? The process for new vendors to get a space in our store is easy.  We ask all potential vendors to come into the store so they can see the space and feel of the store before they decide to be a vendor.  After that, we ask them to complete a vendor application and provide pictures so we can see what they will be offering.  The final step is we ask that the vendor sign a 3-month contract, and then after the 3 months is up, we go on a month-to-month contract. 
Thank you so much for answering a few questions for our followers.

 

Anything else we need to know about anything coming up at Morgan County Pickers? We will be scheduling a GRAND OPENING this month once our permanent storefront sign is installed later this month.