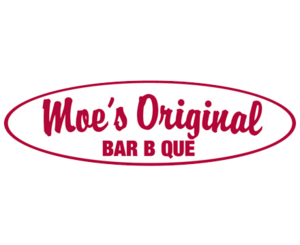 Ryan Helsley has found great success with his Moe's Original Bar-B-Que franchises, having just opened a new location in the Priceville area.  We spoke with him about the choice to expand and what's up next!
Congratulations on the new location, which opened recently on Deere Road, near Priceville.  After so much success with your downtown Decatur location, what made you consider opening another location in the area?  Priceville seems to be a hot, new area with lots of new commercial and residential development going on.  I felt that the opportunity to jump into that building was too good to pass up.
What are the requirements you were considering for a second location?  We like to go into an area with a high traffic count, with the need for good dining options, and having many subdivisions within a small radius.  With all of the new stuff going on in Huntsville, a lot of folks are residing in Decatur and commuting for work.  We're able to catch them just in time for dinner in the afternoons.  Being just off the interstate should be good too, with lots of travelers coming through.
How was having a free-standing location vs. interior suite factored into this location? I've always really liked a free-standing building.  It gives you more opportunity to personalize the place, and really create the feeling that you're going for.
Was Gateway Commercial Brokerage helpful in finding you options for your business?  It's always good working with the crew at Gateway.  Always helpful, always professional, and they're helping keep the power bill paid by dining with us 4 days a week.
Any upcoming events at the new location we should pass along to our readers?  The holidays are always a fun time in the kitchen.  We will be taking orders for Thanksgiving and Christmas for whole smoked turkeys, meats by the pound, and spiral-cut hams.  We will also be selling sides by the pan, so we can take some stress off of everyone and...well...do the cooking.
Moe's Original Bar-B-Que Priceville is located at 3524 Deere Road, just behind the Pilot truck stop and gas station.