As the first tenant in 307 Second's retail space, Breathe Yoga Barre is fast becoming the go-to, downtown location for health and exercise.  Business owner, Anna Jones, spoke with Gateway about her business and being in the 307 Second space.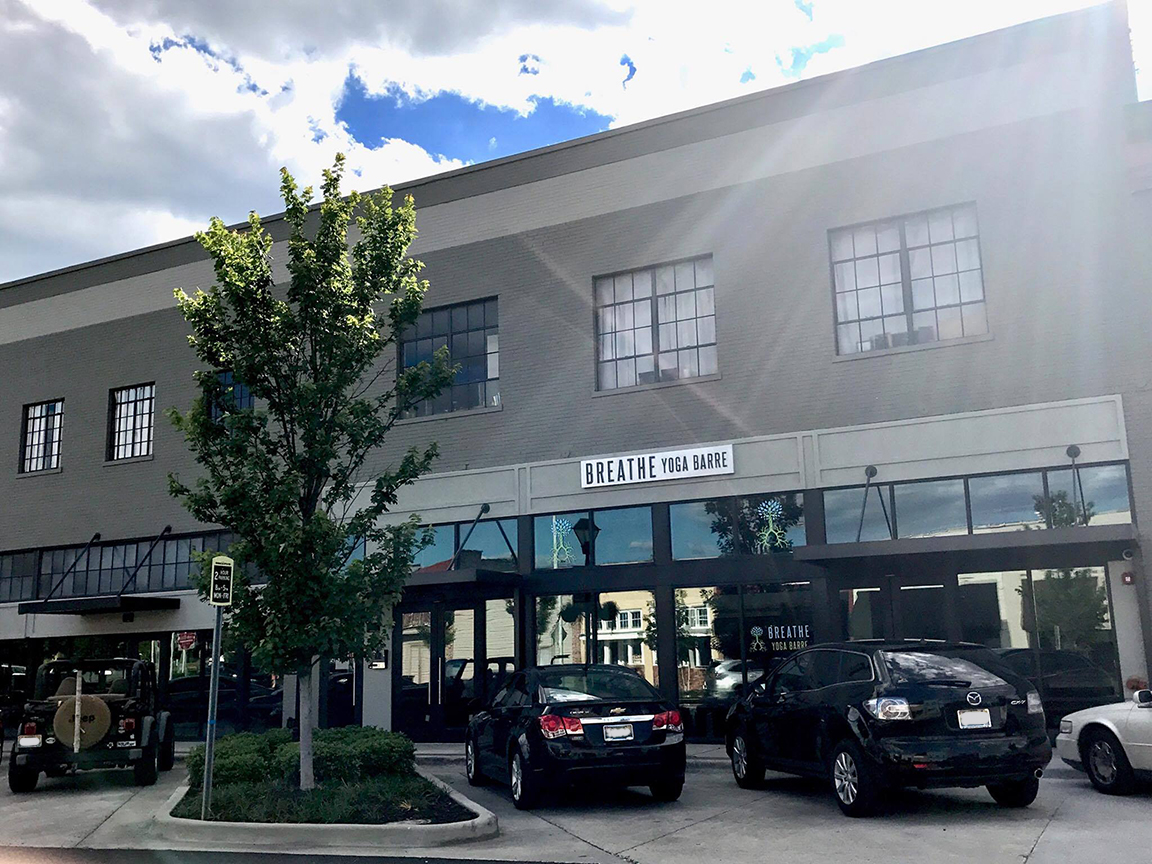 Tell us a little about what Breathe Yoga Barre does. We have been open since March 2015, but previously, we were down on Johnston Street.

 

We started out doing barre and yoga, but as our business grew, we have started offering more options for our clients including PiYo, Cardiosculpt, and 3 different levels of barre classes. 

You were the first tenant in the 307 Second retail space.  What drew you to move to this location? 

Visibility, honestly.

 

My husband is down the street with his restaurant and we knew we wanted to be in the area and this opportunity came up.

 

We always wanted to be on Second. When they started renovating this place, we had our eye on it. We had contacted Gateway early on, had a great working relationship with them to secure this space and since we moved here in January 2017, our traffic has increased, allowing us to offer more items and add more instructors to the studio. It's been a great decision to move Downtown.

 

There's more going on here, and we wanted to be a part of it, so we waited and jumped on the opportunity!

Do you feel there is a sense of community in the downtown area? Yes, most definitely.
How are you being an active participant in the downtown Decatur scene? 

 

My husband (Tyler Jones, The Railyard restaurant owner) and I are both active in our community, with multiple businesses in the downtown area.

I am mostly here at the studio, but I support local businesses and shop local to benefit this area.

 

Decatur, and specifically Downtown, is an uplifting place to be, and we look forward to the future as business owners down here. We currently offer specials for the tenants of 307 Second Apartments, but our main goal is to just get people active.

  

We have a strong passion for health and fitness, and want everyone to feel welcome.