Alliance Source Testing is a tenant in Progress Tower.  Gateway met with Ty Batchelor to discuss his business and their new upgrades to the 6th floor!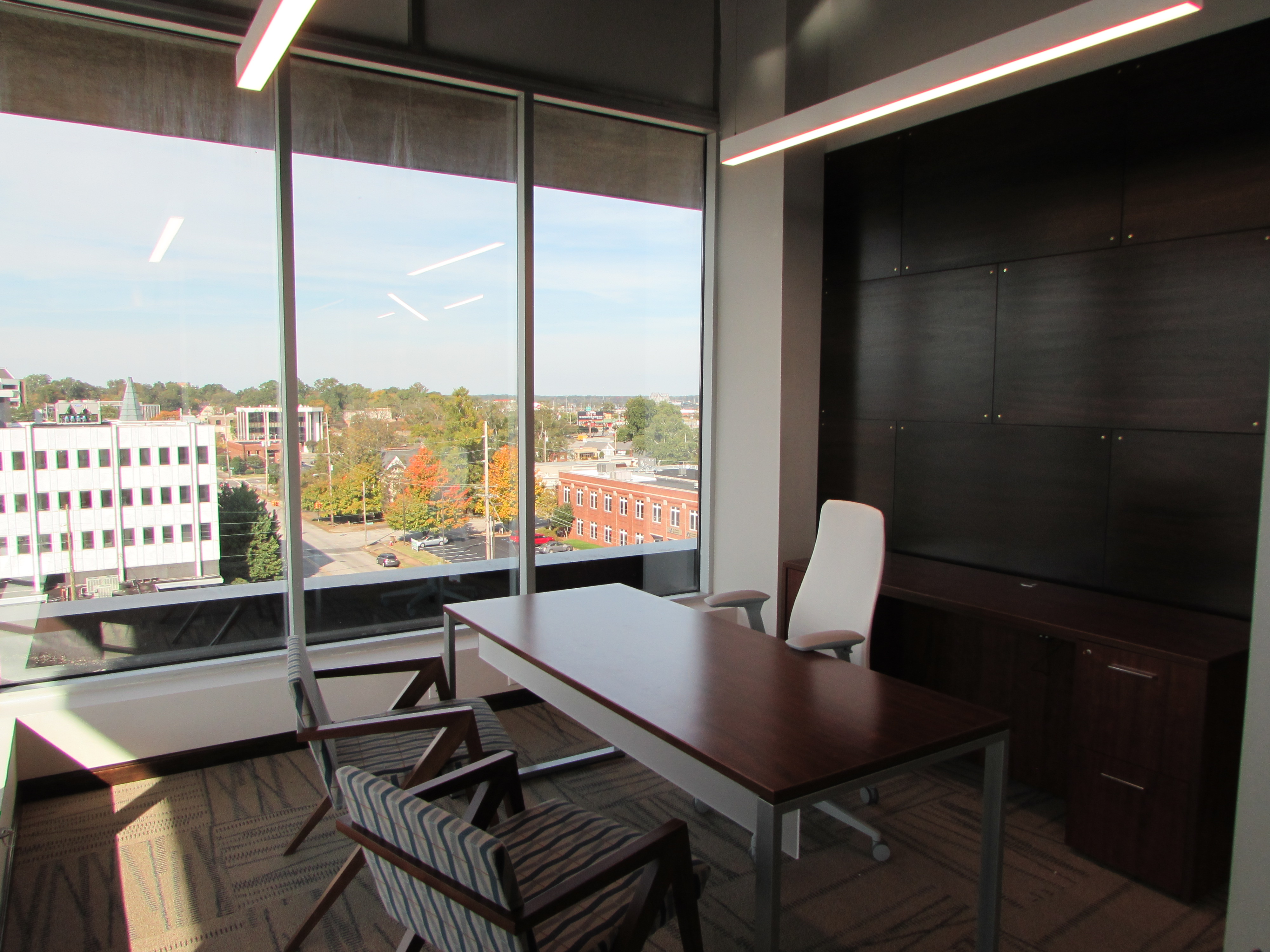 Alliance Source Testing is a large corporation with offices across the United States.  Please describe your business to our readers. We are based in Decatur, but have 13 offices scattered from coast to cost plus Alaska.  Our team of over 135 environmental professionals conduct industrial air emissions tests in almost every state each year.  We work with customers in a variety of fields including chemical, power generation, refineries, secondary aluminum, steel production, pulp & paper, mineral processing and many other industries.
With a large concentration of industry in our area, this type of service is very beneficial, especially with EPA air compliance regulations. We definitely work with customers regarding EPA compliance, but what we have found out working with a lot of great companies is that great companies are very conscientious about their air emissions.  We are able to provide them relevant information that helps them succeed in an environmentally responsible manner.  That's one of the fun things about our profession.
Your business office has been a tenant in Progress Tower for a while.  What initially drew you to this building as a new location for your business? Initially, we just needed more space.  However, when we moved downtown to Progress Tower, we fell in love with downtown Decatur.  It's refreshing to walk to lunch or schedule a meeting over coffee without ever having to jump in your car.  The whole downtown vibe just makes doing business downtown fun.  When visitors visit us from all over the country, they leave thinking "Wow, Decatur is a hidden gem."
In the last year, Alliance decided to lease the 6th floor, and remodel it into a beautiful new facility for the Decatur branch of Alliance Source Testing.  What made you decide to take the leap into a build out instead of a move-in ready space? When we saw the blank canvas that the top floor of Progress Tower was, we couldn't believe that this space had gone unoccupied for so many years.  It became more about building out a space that Decatur needed while being able to customize it to fit our exact needs.  Hopefully, we are playing a small part in the revitalization of downtown Decatur.
Was Gateway beneficial in making those visions happen? Absolutely! The Gateway team was instrumental in putting together a buildout plan that included designers, architects, and contractors that made this project possible.  Without the entire team working together, we never could have completed this project.
What's been the best part of your new location, other than the views of downtown Decatur? Well, the views, the views, the views!!! Oh, other than the views.... the entire downtown vibe.  It's a lot of fun to work in an environment with The Alabama Center for the Arts, the amazing Cook Museum of Natural Science, great restaurants, coffee shops, XEO brewery, and great meeting spaces.  However, the best thing of all is that we get to work here each and every day without having to commute to Huntsville.  After working downtown for about three years, I've finally come to the realization that Decatur really IS a hidden gem.