Alliance Source Testing was an existing tenant at Progress Tower that had been in a continuous expansion mode.   They came to Gateway about the possibility of combining the two local offices and having workspace for seventeen employees.  The sixth floor of Progress Tower was originally used as a board room for the original bank tenant, First National, and dated back to the 1970s, both in construction and decor.  This space had always been reserved for one tenant that was capable and willing to occupy the entire floor.
Early on in discussions, everyone involved realized there was only one opportunity to build out this floor, and being the penthouse, the improvements should mimic the top floor of the building.  Scott Shoel of Schoel Architecture was employed to develop the floor plan and configure the appropriate space for seventeen employees.  The ownership wanted to develop a plan that would showcase the views of downtown Decatur and provide a great work environment for the tenant.  After several iterations, a plan was devised that would use a mostly glass interior so that views would not be hindered.  To further the exterior views, it was decided that it would be best to reduce the height of the exterior walls enclosing the floor, so that any employee could have visuals of the ground while seated.
The next step of the process was to create the perfect interior design to accompany the newly designed floor plan. Mark Brubaker of Brubaker Designs has assisted Gateway with multiple interior projects (example: 307 Second), and was perfect for this job.  His scope included interior colors, specialty lighting, and all fixtures used in the development.  Attention to these details truly set the project above normal office space in the downtown Decatur area.
With about six months of demolition and construction, the project is now complete.  We are grateful to Alliance Source Testing for trusting Gateway in making their corporate headquarters a reality.  We love being part of the process from start to finish and our goal is to assist our clients and tenants in creating space that is above and beyond the normal working environment.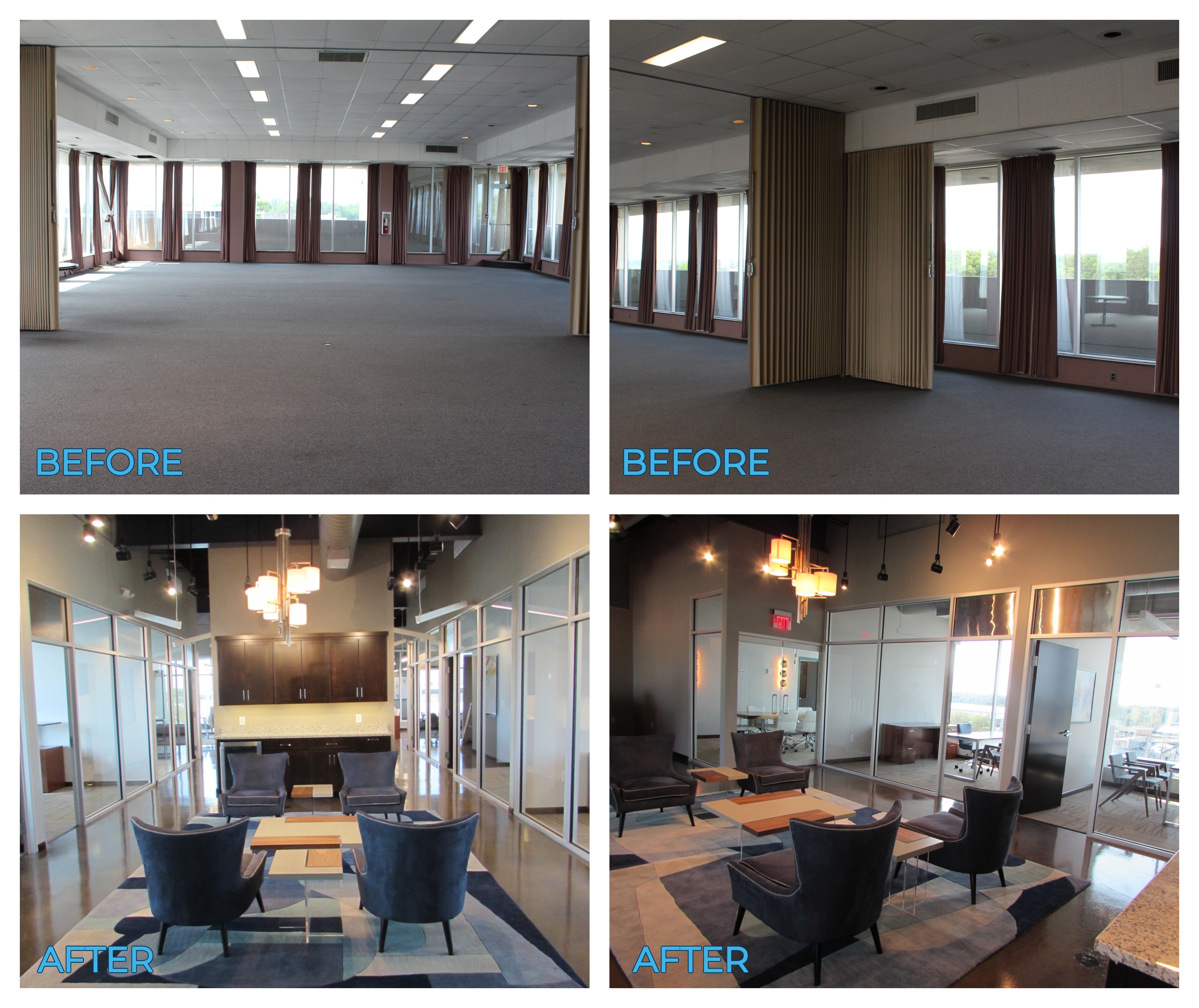 We have a long history of creating these unique build-to-suit opportunities, with clients like Mellow Mushroom, Moe's BarBQue, Schoel Architecture, Progress Bank, Regions Bank, Mutual Savings, Breathe Yoga Barre, HighPoint Market, and many others across North Alabama. 
What can we do for you?