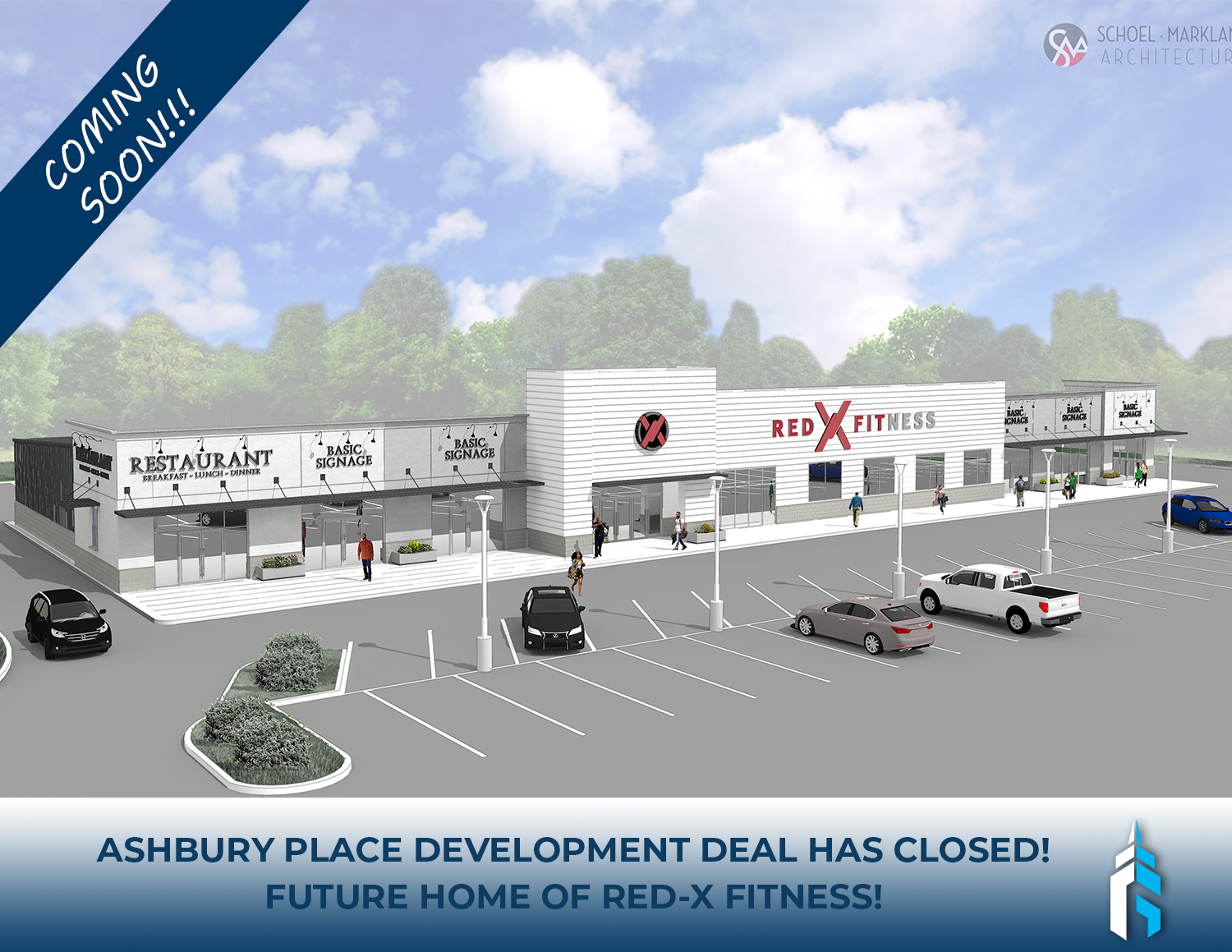 Congratulations to Emmette Barran, CCIM, George A. Barran, and Jared Dison who have completed the sale of the development project: Ashbury Place.
Located near the intersection of County Line Road and Palmer Road, this property will be the future home of Red-X Fitness, and is now pre-leasing the adjoining retail spaces.  We are excited to be a part of this new project.  Sty tuned to see how we grow!
For more information, contact Gateway Commercial Brokerage, Inc. at 256-355-0721.