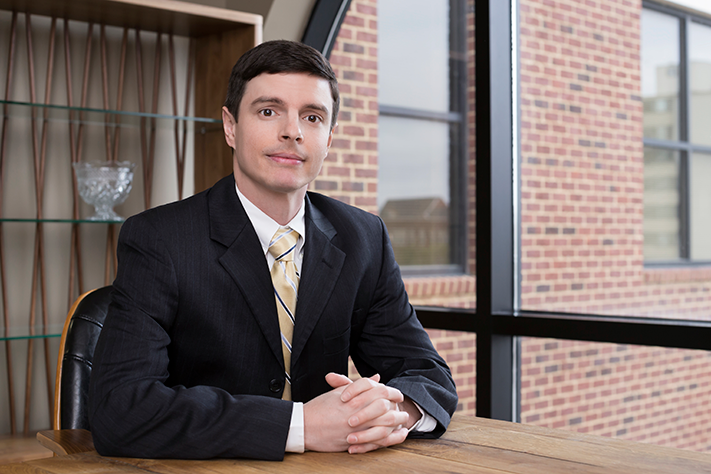 How did you get started in the commercial real estate business?
I met with Lee (Barran) out on the golf course one day, and we became friends.  Through that, we started the discussion about real estate.  He said there might be an opportunity to come be with Gateway and sell commercial real estate.  He introduced me to his sons, George and Em, and the rest is history.
Had you any interest in commercial real estate before then?  What made you decide to follow this venture?
Seemed like a good opportunity with a great company, so I dove right in.
What do you like most about your job in commercial real estate?
Just getting to work with people, and help them find what works for them and their businesses.
Would you say you have a niche market that you work within?
New businesses: finding the right space for new businesses to open, or helping expanding/growing businesses find their new space.
Talk a little about Cross-Eyed Owl Brewing Company (XEO) and your involvement in that deal.
I got a call from a guy wanting a space to open a brewery.  I met with Trey (Atwood, owner of XEO), and discussed his wants/needs for a location, and we soon became friends.  The process took a while, almost a year, but eventually we found him the perfect space, and secured the location that's now in mid-contruction downtown.
What's the best advice you can give someone considering a career in commercial real estate?
Find your niche market, focus on that, and work.
 Highlighted Transactions:
1.  Cross-Eyed Owl Brewing Company - Long-term lease on 9,000 square foot building in Downtown Decatur.
2.  Dixie Diamond Sports, Inc. - Leased 8,500 square foot building to business.  They are a full-service sporting goods store, doing everything from screen printing to selling guns and ammo.
3.  Bellagio Nails and Spa - Long-term lease on 3,000 square foot space in Crestwood Shopping Center in Hartselle.
 For more information on Matthew, you can view his full agent profile here.