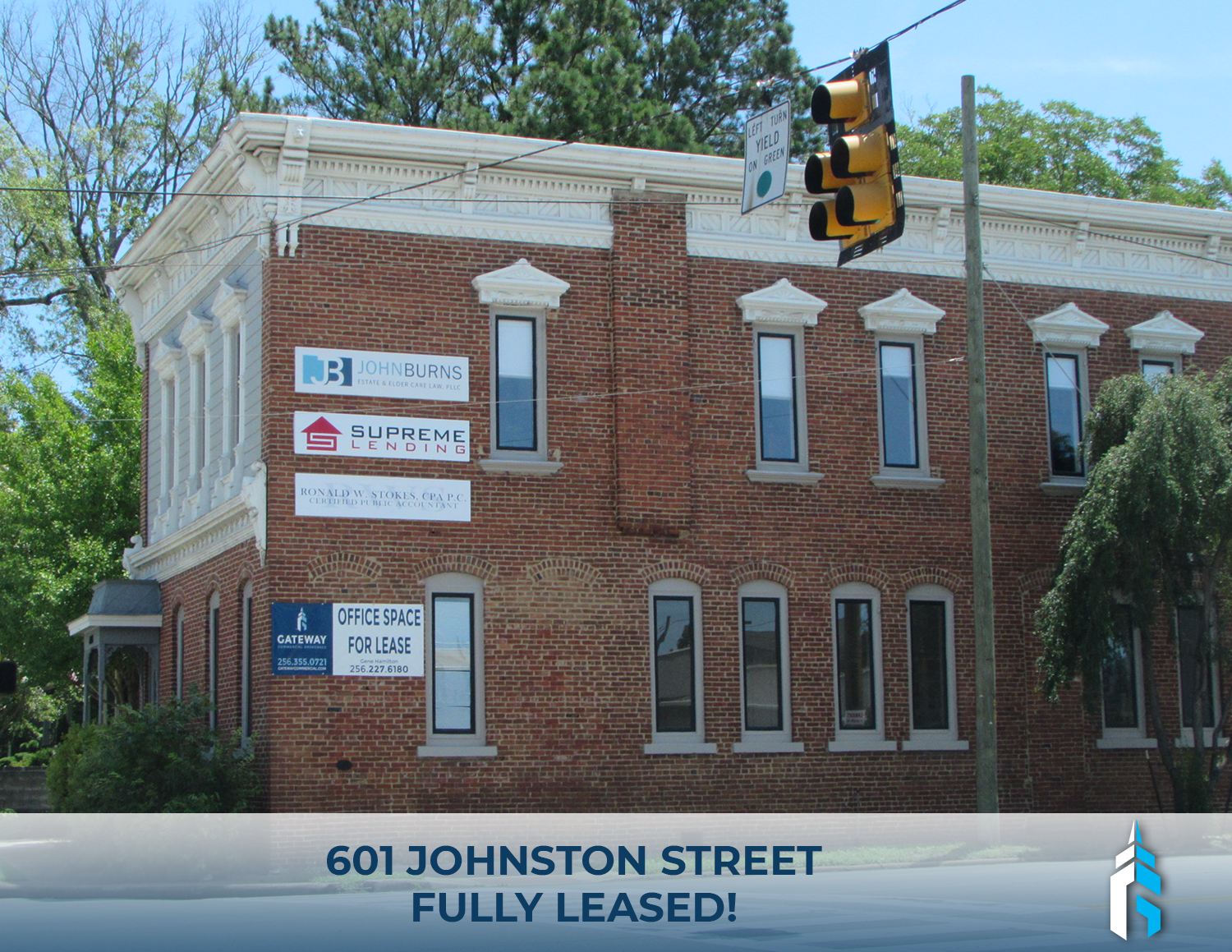 Gateway Commercial Brokerage would like to give a shout out to Gene Hamilton who has fully leased the entire office building at 601 Johnston for the owner in SIX months.
The full roster includes:
John Burns, Estate and Elder Care Law, PLLC
Supreme Lending
Ronald W. Stokes, CPA, P.C.
Morris, King, and Hodge, P.C.
At Gateway, we always work hard for our clients. Call us today if we can help you with management and leasing of your property! 256-355-0721